I love touch sensors. Such an easy thing to teach in class and fun to act out with children.
Today we've been using a touch sensor with Scratch for Arduino. The sensor we use is the Adafruit Capacitative Touch sensor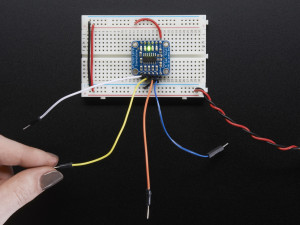 I like this because it's visual (it lights up green) and is easy to program. Just hook a wire into an analog INPUT and watch the value drop.
What happens is the value is around 400 – 600 depending on the voltage. But when you touch the wire, it drops to 20 or so.