We offer children's parties based around Robot wars. Children will be able to  build and modify  their own robots. Once built, they'll be able to fight them in battles using balloons. The robots are custom built and come with a variety of chopping and swiping arms on top. They're controlled by Bluetooth.
Suitable for up 12 children – a room is needed with plenty of space for the battles!!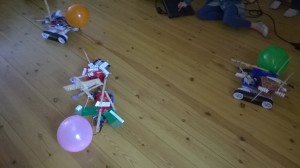 Workshops last for 2 hours. The only thing you need to provide is the venue and food.  During the party, time is built in to enjoy the food and cake cutting.
They can only be done on Saturday afternoons or Sundays during term time.  If it's over holidays,there's more flexibility.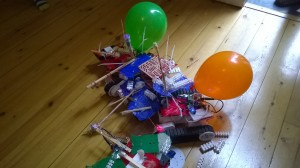 If you want any other workshop, please look at our school workshops to see if anything interests you.