Minecraft Programming course
A short course designed to teach children how to code in Python using the game of Minecraft. They'll be introduced to the Python language and use it to write and develop programs to make the character teleport, build blocks, hit blocks and make things happen, and develop functions.
The children will learn sequences, IF, ELSE,WHILE, functions, WHEN and apply their maths and basic algebra skills to problems. It's also great fun and highly engaging.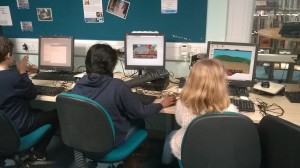 Some of the things that can be done include
Teleporting using code
Building giant structures in seconds
Changing blocks as they walk
Building mazes in seconds.
Building "hide and seek" games
Venue: Energise leisure centre ICT suite, Acomb
Thurs eve 7pm – 8pm
Starting Thursday 14th September
£40 per 6 weeks.
Suitable for 8 plus
Please contact us to book a place. Places are limited.