Are you a primary teacher struggling to deliver the Cornerstone curriculum on computing?  Some of the projects such as  Tomorrow's World require a high level of computer skills and physical technology which some schools might not be able to deliver.
Not to worry – at ScratchMyPi, we can help you deliver the parts of the Cornerstone curriculum especially the physical coding and text coding. We can provide a range of workshops for primary schools where KS2  pupils can use electronics such as LEDs, robots, robotic arms and sensors and then code them using either Scratch based programming or text based language.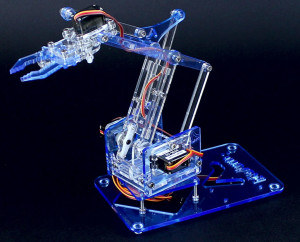 Our workshops are affordable and are delivered by an experienced teacher. They are a great introduction to more advanced programming and the feedback from pupils has been fantastic. It's helped inspire some children to take their first steps into the more advanced world of computer programming.
If you are interested, then please contact Robyn for more details.