This is a guide showing you how to wire up and control a servo with a potentiometer.
Servos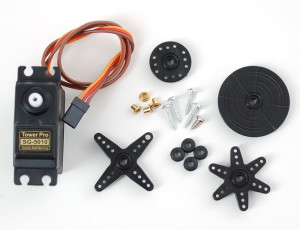 They have 3 wires.
POWER, GROUND and a CONTROL wire. They can either rotate continuously or they go to a fixed position between 0 and 180 degrees.
Potentiometer
Basically this is a variable resistor. As you turn the knob, the resistance changes and this can be measured on the Arduino.
Wiring it up
Wire the servo. The CONTROL wire can go to any digital pin.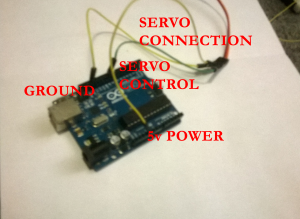 Then add the potentiometer. The wiper (middle wire) can go to any ANALOG input pin.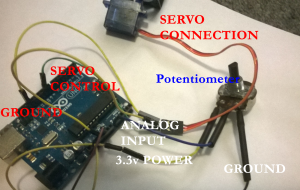 This is the circuit appearance.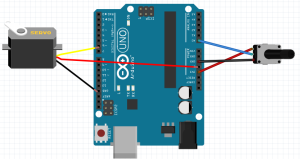 You will see that as you turn the knob round, the reading goes between 0 and 655.
However, the servo only needs a number between 0 and 180.
So you need to figure out:
a) A reading of 0 makes the servo go to 0 degrees.
b) A reading of 326 (half of 655 – half way on the knob) goes to 90 degrees.
c) A reading of 655 (all the way around) goes to 180 degrees.